Children of Mentally Ill or Alcoholic Parents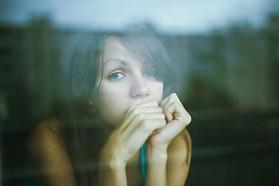 Growing up with parents who suffer from mental disorders or alcohol/drug use, is not an easy task and takes its toll on the child. Even parents who seek treatment can often forget the needs of a child, no matter their age. This can cause children to worry about life and others unnecessarily. Often they miss out on common life experiences and engage in maladaptive behaviors that leave them feeling alone and confused. They grow into adults who find it difficult to focus on their own needs and have trouble with healthy relationships.
I can help you resolve your problems through young adult counseling. We can work together to grieve the past, resolve these issues, and focus on a better life.
Feelings of worthlessness
Low self esteem
Guilt and shame
The constant need to please and help others feel good
Overly focus on career to avoid issues
Feeling undeserving of good things and relationships
Difficulty expressing emotions
Constantly worrying about parents
Overachievers
Feeling lost in the world around you
Forgetting or not addressing one's own needs
Little sense of self, understanding who you are