Licensed Psychotherapist, MSW, LICSW, MBA
As a Licensed Independent Clinical Social worker with a Master's of Social Work, I've been a practicing therapist for over 10 years.
I've completed post graduate advanced training in psychodynamic training and earned a certificate of completion in Modern Perspectives in Psychoanalytic Psychotherapy at the Washington Center for Psychoanalysis.
A few areas of expertise include:
relationship issues
depression and anxiety
life transitions
college-life issues
intimacy  issues
grief counseling
I work with young adults and adults, both men and women of all sexual orientations and ethnicities.
My goal is to ensure you have a safe, comfortable environment to share and explore your thoughts and any areas you want to work on. We will work to help you identify and clarify the problems in your life and I will help guide you through the necessary steps to improve your situation and quality of life.
I'm a dedicated licensed psychotherapist and social worker who treats each individual client with care, respect, and very specific treatment approaches in order to suit your particular needs.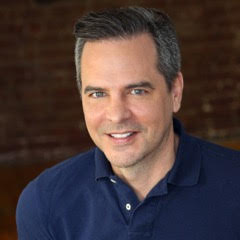 Men's Issues
Depression
Anxiety
Loneliness
Relationship
Recovery
Abuse
Bi-Polar
Life Transitions
Commitment Issues
College-life issues
Diversity Counseling
Relationships
Eating Disorders & Self Harm
Children of Mentally Ill
Children of Alcoholics & Addicts
MSW: Master of Social Work degree from Tulane University, New Orleans, LA
LICSW: Licensed Independent Clinical Social Worker; License number & State: LC3000819 District of Columbia
Washington Center for Psychoanalysis: Certificate training in Modern Perspectives in Psychoanalytic Psychotherapy
Definition: A LICSW has a master's degree in social work accredited by the Council on Social Work Education. This professional has also had supervised clinical work experience and has passed a national- or state-certified licensing exam. An LICSW can practice counseling and/or psychotherapy independently in that state of license.
MBA: Master's in Business Administration from Trinity University, Washington, DC